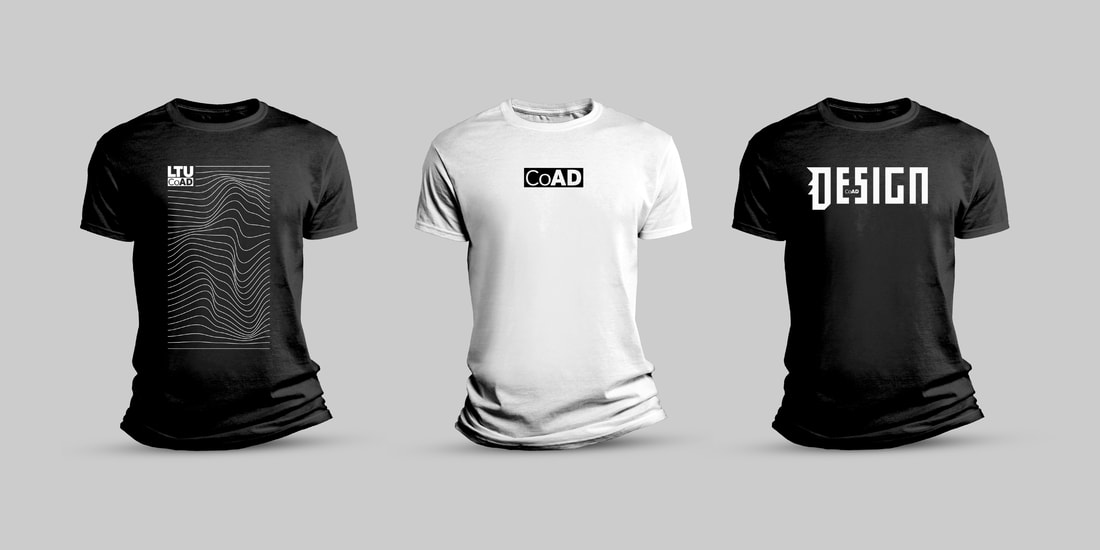 Waves

​

​The original AIAS x CoAD​ "Waves" T-shirt, originally introduced in 2018, was first the first AIAS apparel item designed encompassing all students in the college. It can still be seen sported among students, faculty, administration and even the dean.

CoAD
The classic stamp of the LTU CoAD logo for the College of Architecture and Design on a plain, white T is great for casual, business casual or even studio review attire.

DESIGN
Referencing the ornamental typeface of familiar Detroit teams and organizations and integrated with bitmap lettering marks our place as collaborators of "Design" in Metro Detroit.
Available in S, M, L, XL
* The choice of 1 apparel item free for members! *
​Proudly printed by One Custom City in Detroit, Michigan. Apparel items will soon be available starting Fall 2020.
---

​Shop Midwest Quad apparel, graduation gear, stickers and more!
---